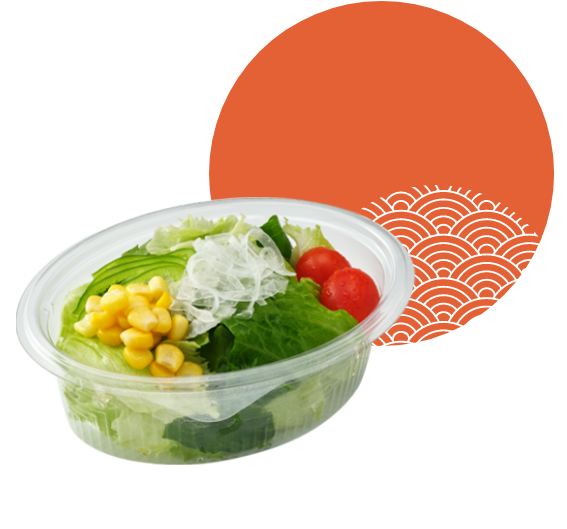 Terms and conditions
*Promotion is valid for purchase at store, Takeaway and Robinhood only.
Moss salad, various kinds of fresh vegetables are served to you with rich flavored salad dressing of your choice, such as a special salad dressing from Japan, a Japanese roasted sesame dressing. It's so delicious that you can't put it down. Good for health lovers.